:::
Tropical Rain Forest Greenhouse
:::
Tropical Rain Forest Greenhouse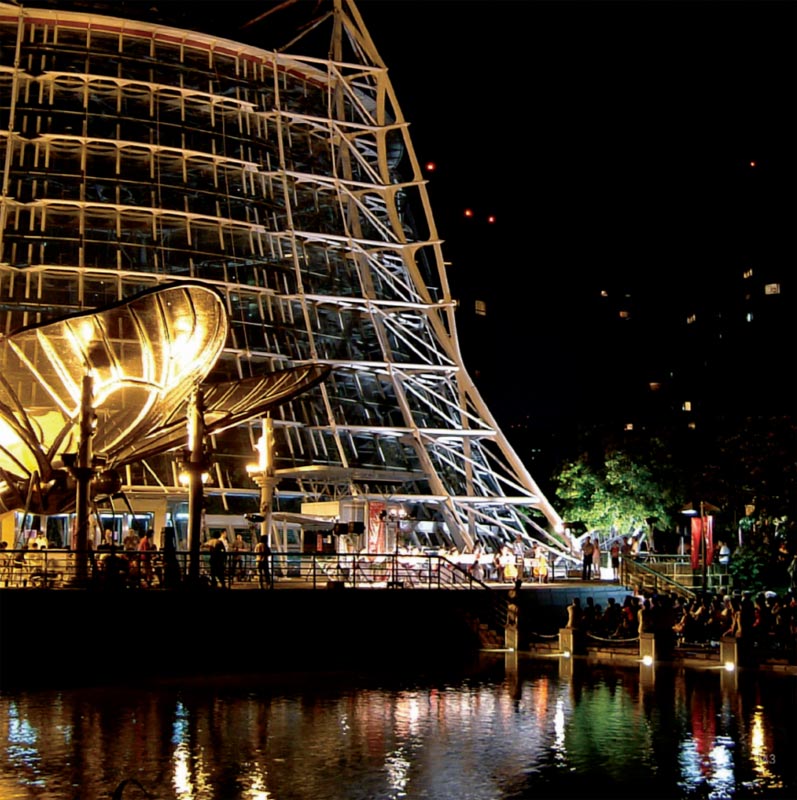 Tropical Rain Forest Greenhouse
This giant, glass greenhouse features six sets of columns and seven circular beams, and is the most prominent landmark in the Botanical Garden. Inside, the exhibition area is divided into several sections including towering trees, man and plants, tropical flowering trees, orchids, palm slopes, river valley wetlands and fish of the Amazon River. This very large greenhouse contains 300 species of rain forest plants to simulate the complex rain forest environment including Ceiba pentandra, Hevea brasiliensis and Cecropia peltata, as well as coffee and cocoa trees. In the air-conditioned basement of the Tropical Rain Forest Greenhouse is a 14-foot aquarium, housing some of the Amazon's largest fish. A series of smaller aquariums present tera fish and piranha.
2023/07/07 Updated