:::
:::
Gamba
Global Environment Hall/1F/3D Theater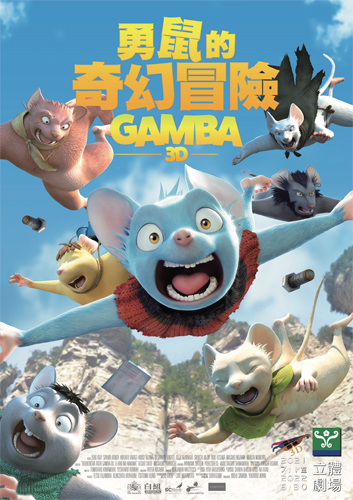 Gamba
Two mice, Gamba and Mampuku, live in a little corner of a large metropolis. One day, they came to a large party and met some "ship mice".
Meanwhile , Bobo holding a little mouse came in. The little mouse, Chuta explains that a gang of weasels under the control of "Noroi" had arrived on the island few months earlier, and had begun annihilating all of the animals there. Chuta had resolved to risk life and limb to seek out the help of the ship mice.
When they arrived on the island, while they seek out food in the area, Gamba and his friends fall into a trap and slip into a deep hole. It turns out that seabirds had set a trap in order to exact revenge. The gulls warns them that here's no way they can defeat Noroi.
Eventually, the mice reach the cave where Chuta's clan was hiding. But there was no one there. The footprints of one of Noroi's weasels and some weasel fur are all that remained. The next morning, they come across Shioji and learn from Shioji that their father and the rest of the clan are all safe, after having fled to a rocky fortress-like area by a seashore.
Gamba and friends are introduced to Chuta's father Chuichi and the mice of the fortress, and they are welcomed. Meanwhile, Noroi moves his weasels around the fortress. Chuichi convinces everybody, join forces in order to prepare to fight.
Then from high above, an air force of seabirds appears and takes part up the battle. The unexpected reinforcements from the air give the mice a huge advantage, finally they emerge victorious.
2022/11/29 Updated